Shapell's Roll Off Dumpster Rentals
For over 30 years, Shapell's Inc. has been servicing Northeast Florida's roll-off dumpster rental. We service all of Duval, St. Johns, Clay, Nassau, Baker, Bradford and Union Counties. We are Jacksonville's largest locally owned roll-off, dumpster/container rental service and demolition company with fast and affordable service.
You name it, we haul it! Shapell's Inc. is a total dumpster rental company that has been providing superior service to its customers since 1979. We offer commercial and residential dumpster rental services. Whether you need to rent a dumpster for your project, just need a dumpster to get rid of trash, garbage and debris from a home improvement project or move out, no job is too big or too small.
We remove everything including but not limited to:

Houses
Buildings
Structures
Driveways
Parking Surfaces
Walls
Awnings
Pools
Pool Deck
Fences
Trees
Shrubs
Dirt
Cars
Boats
Drums
Appliances
Carpet
Piles of Debris
Commercial/Office Supplies
Furniture
Inside/Outside Garbage
Tires
Much More
Call for Free Estimates!
Why Should you Choose Shapell's Inc. for your rolloff dumpster rental needs?
Our main goal is to satisfy the customer
Fully Licensed and Insured
Free Estimates
You can select any of our 4 dumpster sizes to rent.
Recycling Specialists
Efficient & Modern Equipment
Environmental Sound Disposal
Same-Day Service
The Region's most Comprehensive Recycler
We were Green when Green was just a Color!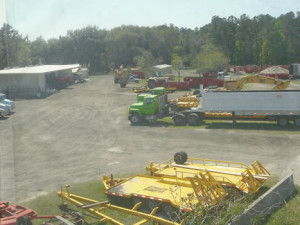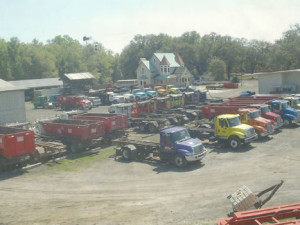 Shapell's Fleet Yard
At Shapell's, our best assets are our employees. They are strong, courteous and motivated workers who have developed cost-effective methods of removal. We are here to help and take great pride in providing our personalized services.
Shapell's thanks you for your business and recommendations. Let us work with you on your project and we guarantee to save you money. Contact us for a free estimate today.
We accept cash, personal, business checks, & all major credit cards.